Members
We have far too many members to name but we can tell you this that we are proud of every one of our members because walking in that door every night to trian is hard blood work.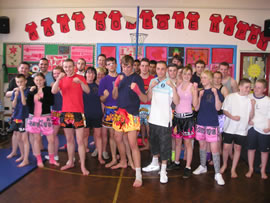 Not all of our members are here to fight! There are lost of different reasons that people choose to train in Muay Thai, from body confidence to general keep fit - from personal challenge or weight loss. Muay Thai is a great way to stay fit and active and to generally have fun.
To become a member visit our page that will tell you all you need to know.